Sometimes it takes more than a single movie to get the creative juices flowing, and I confess, I do like a good series to look forward to on Saturday nights (please ignore what that says about my social life…).
For this list I have left out series which are mainly comedic, as I don't usually find they help me with my own writing – my characters are far too miserable. Also, this list excludes animated series, as I think they merit their own list in the future.
1. Poldark (2015-ongoing)
Ah, this one is a guilty pleasure, which I usually watch with my mother (my father just falls asleep), but the acting is strong, and I think this modern reworking, so far, has been true to the books. Aidan Turner does well as the eponymous protagonist, but my favourite character is Demelza. The more complex antagonist, George, is also fantastically portrayed, and this series benefits from a mesmerising setting.
2. War & Peace (2016)
You know something is good when it has the power to change your mind. After reading Tolstoy's masterpiece, I was a devout Andrei fangirl, because who doesn't love a brooding soldier?
This lavish adaption boasts a collection of stellar performances, but the best by far is Paul Dano's portrayal of Count Pierre Bezukhov, who is now my favourite character.
In the Francophile fashion of the Russian court, c'est vraiment incroyable!
3. The X Files (Original Series 1993-2002)
I love, love, love the chemistry between Fox Mulder and Dana Scully. This show is actually the origin of the term 'shipping' and I'm just as guilty as anyone. But it's not just the chemistry which makes this show engaging (its romantic elements are actually a very minor subplot), but the characters in their own right.
Mulder and Scully are FBI agents, a UFO believer and a scientific sceptic, thrown together with the task of solving unsolvable, mystery cases. Digging through troves of mythology and urban legends, they solve conspiracies, and experience many a close encounter with extraterrestrial and supernatural anomalies.
I'm not such a fan of the reboot, but there are plenty of episodes in the original series (literally about 200). Many are stand alone, making this an ideal series to dip in and out of.
4. Star Trek: The Next Generation (1987-1994)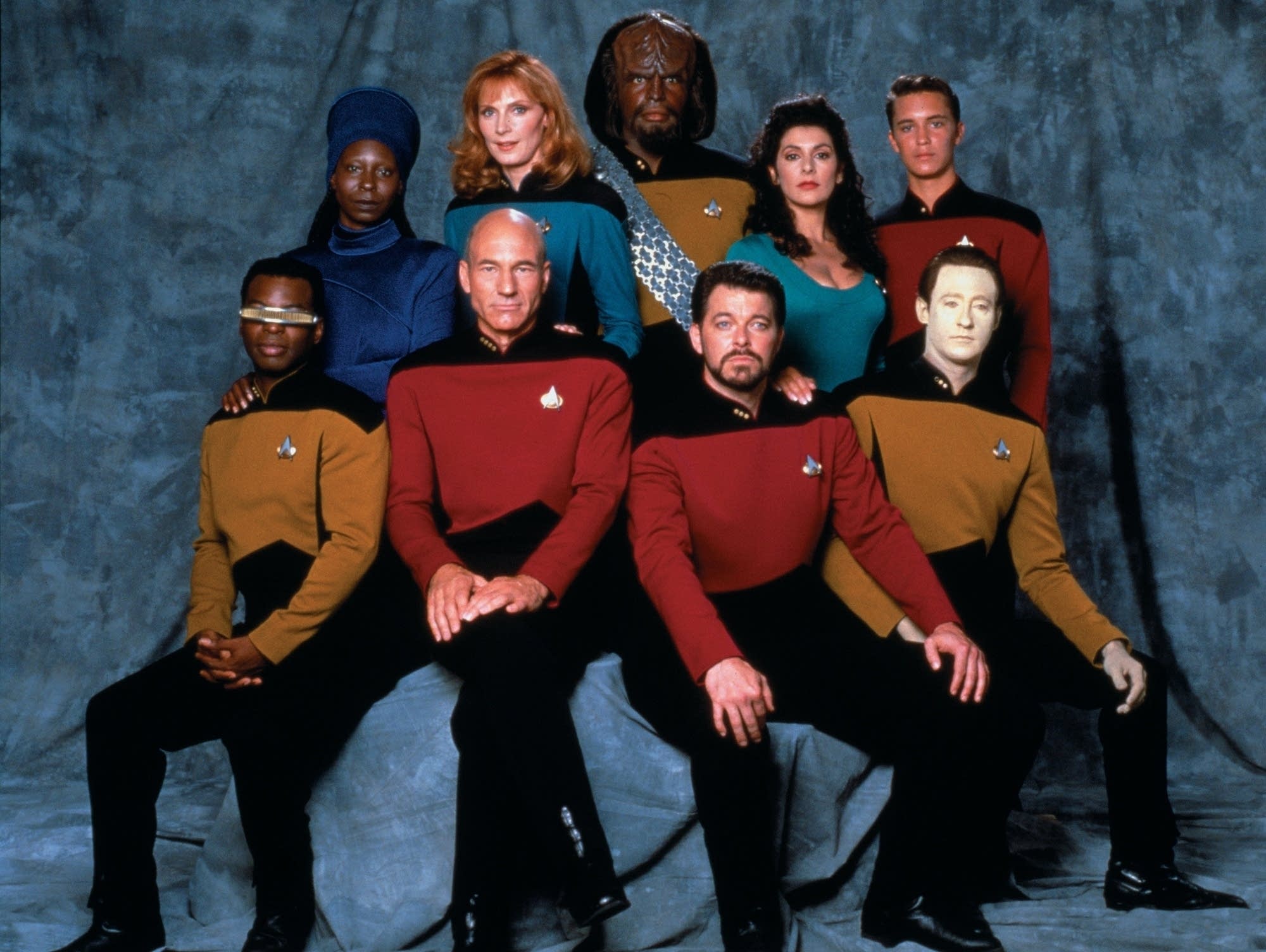 Another massive series (178 episodes!) with a cult following, I'm going to be controversial and put my honest opinion out there, which is that Next Gen. is better than the original Star Trek series.
With consistently amazing acting from Sir Patrick Stewart, and with appearances from Whoopi Goldberg, this series is, I think, a little more intelligent than its predecessor. I am also a huge fan of Brent Spiner in his role as Lieutenant Commander Data, an android striving to become more human.
5. Being Human (UK Version) Seasons 1-3 (2009-2011)
At the risk of looking like an Aidan Turner fangirl, I conclude my list with a series starring the same actor as my number one.
Being Human follows the lives (or afterlives) of a vampire, a werewolf and a ghost as they navigate the various challenges of their existence, living halfway between two worlds.
I was in two minds about including this one, because this series unfortunately went downhill after the third season (and not just because Aidan Turner left). However, in its early days, it was one of my favourites.
By turns funny, poignant and tragic, this series is ideal if you don't want too many human characters pushing the supernatural to one side with their mundane issues. An acquired taste, perhaps, but when it was good, I loved it.